TOGAF is currently the most popular open architecture framework that is widely implemented in medium and big organizations. It's ADM lets us operate within generic, proven framework when defining the Enterprise Architecture.

If you are an Architect or PM, it is very useful to know how TOGAF relates to other frameworks like COBIT, ITIL and PRINCE2.

Digram below shows how those frameworks overlap with each other on the operation, governance and change management level.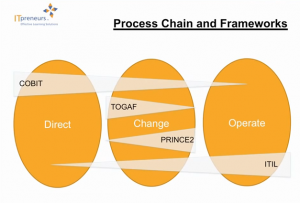 We can clearly see that TOGAF overlaps with COBIT in architecture governance, with ITIL in service/ operation area and with PRINCE2 in change management.
Further interaction is shown on the next diagram: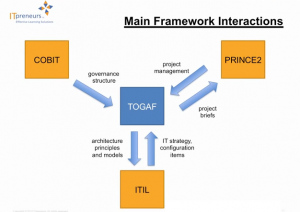 Process chain for the above diagrams depicts following image: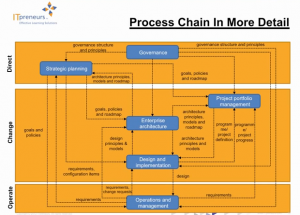 ITIL itself, can be described as follows: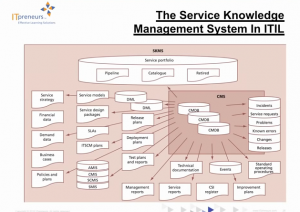 Finally, the last diagram shows how PRINCE2 relates to Architecture within its operational level: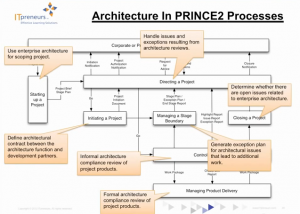 For more information, please check following video: